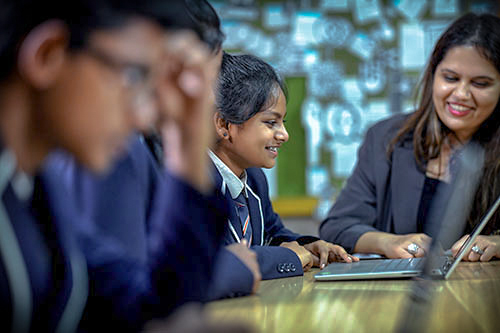 Embracing its legacy as the best school of India, Manchester International School aspires to transcend conventional boundaries by nurturing empathetic and innovative global citizens. Our commitment lies in cultivating individuals who excel as discerning thinkers, collaborative problem solvers, and proactive contributors, all within the realm of truly world-class education.
At Manchester International School, we pledge to continuously ignite an intrinsic drive in our students, inspiring them to relentlessly pursue their loftiest aspirations, regardless of their chosen paths. Our vision extends to holistically nurturing each child, encompassing physical, intellectual, emotional, social, and cultural dimensions by:
Providing tangible learning tools and fostering opportunities for exploration, discovery, and comprehension.
Creating a nurturing educational environment where learning is both enjoyable and an integral part of life.
Empowering children to learn how to learn, rather than simply learning what we teach.
Cultivating motor skills and coordination, encompassing both gross and fine muscular control, through diverse indoor and outdoor activities.
Enhancing communication skills through the medium of music, dance, literature, drama, and creative arts.
Promoting a healthy lifestyle through exercise, relaxation, a balanced diet, and personal hygiene.
Encouraging the development of positive relationships with peers and family, emphasizing the values of sharing and caring.
Our distinctive vision shapes a future where Manchester International School stands as a beacon of holistic education, propelling students towards excellence and global citizenship.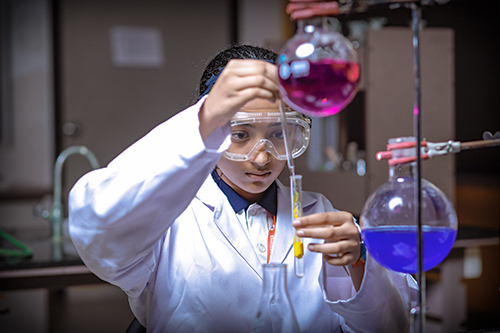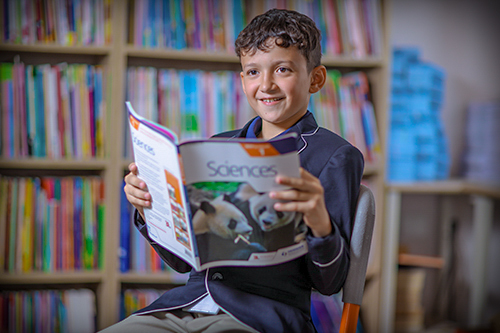 At Manchester International School, our mission embodies a commitment to fostering a dynamic and innovative educational environment. We wholeheartedly embrace the pursuit of excellence as we inspire and challenge every student to attain their utmost potential. We do this by tailoring our educational approach to each individual's functional level, thereby laying a sturdy groundwork of essential skills, knowledge, and values.
This foundation equips each student with the tools necessary to metamorphose into a well-rounded, highly educated, and productive adult, capable of gracefully navigating the intricacies of our ever-evolving global landscape.