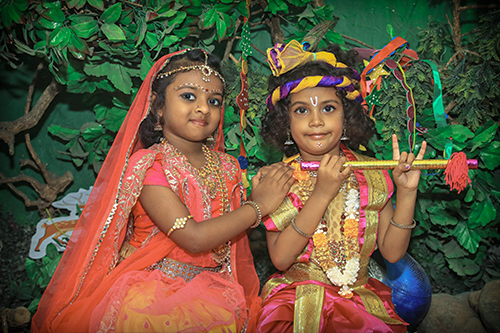 Inclusivity in Action:
Celebrations at Manchester
Manchester International School, a hub of cultural diversity, unity, and festivity! At Manchester International School, we believe in the power of celebrating together, fostering a sense of togetherness, and nurturing an environment that embraces the rich tapestry of Indian and international cultures. Our students actively participate in a multitude of festivals and events, symbolizing the unity in diversity that defines our great nation.
Our Diverse
Celebrations:
As part of our earnest endeavour to instill in our students a deep appreciation for India's rich heritage and a profound respect for its diversity, we proudly celebrate a wide array of Indian and international festivals. This cultural tapestry at MIS brings students together and reinforces a sense of national pride and respect for all. Some of the festivals we celebrate include:
Diwali: The Festival of Lights
Pongal: The Harvest Festival
Holi: The Festival of Colours
Easter: A Celebration of Renewal
Raksha Bandhan: Sibling Love and Protection
Gokul Ashtami: Lord Krishna's Birthday
Independence Day: Celebrating Freedom
Ganapathi Pooja and Visarjan: Lord Ganesha's Blessings
Teachers' Day: Honouring Our Educators
Dussehra: Triumph of Good Over Evil
Diwali: A Second Round of Joy and Lights
Eid: The Feast of Breaking the Fast
Christmas: The Birth of Jesus Christ
Makar Sankranti: Welcoming the Sun's Transition
Republic Day: Celebrating the Constitution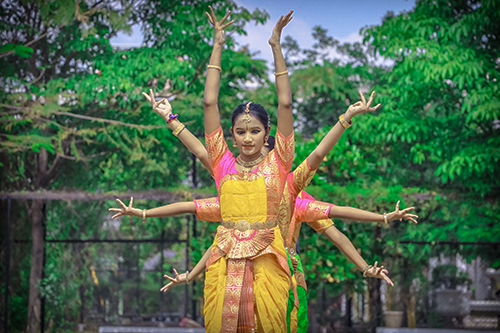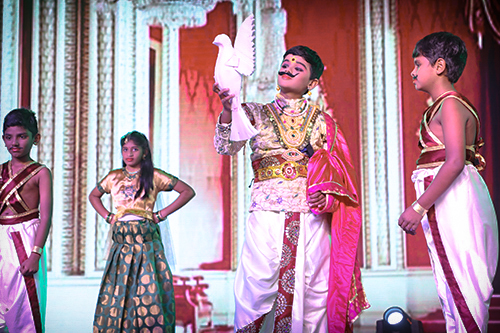 Our Monday Assembly is an integral part of our school's weekly calendar. Every Monday morning, our entire school assembles in the auditorium for a special ritual. Together, we recite the school prayer, sing the school song, and proudly stand for the National Anthem. This moment not only sets a tone of unity and reverence but also creates a sense of belonging that students carry throughout the week. Moreover, during these assemblies, we have short presentations that educate and inspire our students about various aspects of our cultural heritage.
Throughout the academic year, Manchester International School hosts several Special Events, each more exciting than the last. These events showcase the creative talents and diversity of our student community. Every class takes centre stage, presenting a program that aligns with the festival being celebrated or explores thought-provoking themes through drama, dance, or music.
Discover Our
Signature Special Events
Sports Day: An ode to physical fitness and sportsmanship.
Independence Day: Celebrating our nation's freedom and unity.
Children's Day: Paying homage to the future of our nation.
Teachers' Day: Honouring the pillars of knowledge.
Holi: An explosion of colours and joy.
Diwali: A second round of sparkling celebrations.
Pongal: Embracing the harvest season.
Action Day: A day of initiatives and change.
Robotics & Science Exhibitions: Encouraging innovation and scientific curiosity.
Game Day: Fun and games for everyone.
Grandparents Day: Expressing gratitude to our elders.
Annual Day: Showcasing the talents of our students.
Book Week: Celebrating the joy of reading.
PYP Assemblies: Encouraging active participation and learning.
Colour Days: A burst of vibrant creativity.
Celebration of all Indian Festivals: Embracing our cultural diversity.
Christmas: Sharing the warmth of the holiday season.