Manchester -
Nurturing Excellence, Fostering Well-Being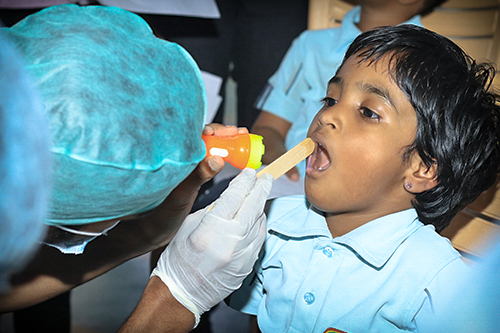 Unlocking the Benefits of a
Committed Health and Counselling Environment
At Manchester International School, we believe that the foundation of student success is a sound body and mind. We are proud to be a pioneering institution in the country when it comes to fostering a culture of health and well-being among our students. Our commitment to their physical, mental, and emotional welfare sets us apart as a leading educational institution.
Manchester's Dedication
to Student Wellness
Manchester International School proudly partners with Coimbatore's renowned institutions, "Health Basix" and "Ramakrishna Group Hospitals." This esteemed collaboration ensures the daily monitoring of our students' well-being, with an on-campus extension counter dedicated to caring for our entire student and staff community. Additionally, all our students and staff members are covered by comprehensive medical insurance, reflecting our unwavering commitment to their health.
At Manchester International School, we hold the belief that health transcends mere absence of disease; it embodies complete physical, mental, and social well-being. Our alliance with Ramakrishna Group Hospitals stands as a testament to this conviction, safeguarding our students' health and fostering an environment where academic excellence can truly thrive.
Nurturing Health
Consciousness
Our Health Programme, conducted in association with reputed city hospitals, is a commendable effort by the Manchester International School management. This program aims to instil healthy habits in children from a young age, shaping them into the future healthy generation of our nation. From primary health check-ups to providing essential treatments when needed, our program encompasses all the steps required to ensure our students' well-being.
Guiding the Way:
The Role of Our Counsellors
In your role as a student, it is important that you are both physically and emotionally healthy. You can't do a good job in school if you don't feel well. Being healthy makes you feel good and allows you to perform more effectively.
Our mission is to stimulate, support, and encourage students and families within our globally-minded community. Our counsellors promote an enthusiastic, comprehensive, and developmentally structured counselling program to guide the students in the right direction.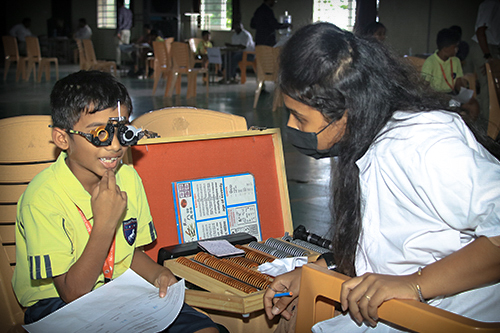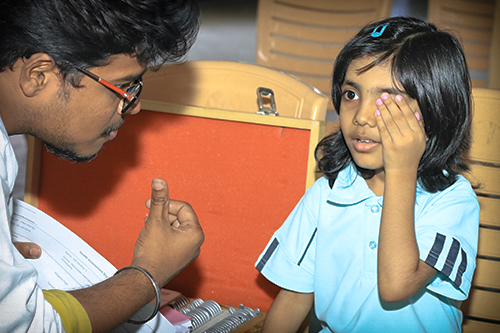 Well-Being of
Our Community
The challenges faced by today's students have multiplied in the twenty-first century. They grapple with constant pressures to achieve success. Consequently, the role of our counsellors has become more vital than ever.
The School Counselling Service
& the Referral Process
Our school counselling service is here to assist students facing personal difficulties that may interfere with their academic, personal, social, or family life. We provide a wide range of services and interventions to address issues such as behaviour, relationships, parental separation, bullying, stress, illness, bereavement, and more. Manchester International School prioritizes a caring relationship between teachers and students to address these difficulties. Students can independently seek counselling or be guided in this direction by a teacher or their parents.
Help with Emotional, Social, and Psychological Problems Our school employs full-time counsellors dedicated to addressing emotional, behavioural, social, and psychological issues. Any student may approach our counsellors for support, and parents may request this service for their children. Our counsellors also initiate programs to address shared concerns. Their role is to respond to immediate and long-term learning, developmental, socio-emotional, and psychological needs of students.
Counselling Services
May Involve:
Individual or group counselling
Conflict resolution and coaching
Supporting MIS staff
Consultation with parents
Support and guidance to families
Counselling sessions are tailored to individual needs and availability. Our School Counsellor may occasionally make referrals to external agencies and is happy to assist parents in finding external professionals.
At Manchester International School, we believe that a nurturing and supportive health and counselling environment is essential for every student's success. We are here to guide, support, and empower our students to become the best versions of themselves, both academically and personally.
Remember, your well-being matters. A healthy mind and body are the keys to unlocking your full potential.