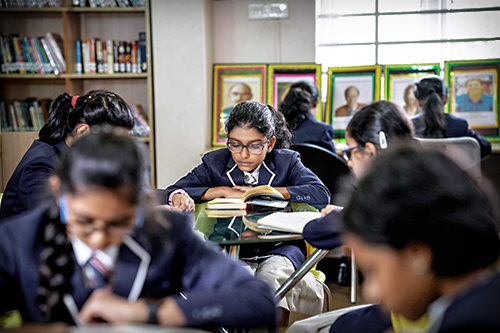 Manchester International School is committed to fostering community engagement through its CAS and Service as Action programs. These programs provide opportunities for students to engage in a variety of activities that promote creativity, physical health, and social responsibility. CAS is an essential part of the International Baccalaureate program and encourages students to participate in activities beyond the classroom. Service as Action, on the other hand, is designed for students in the MYP and aims to instill a sense of community and social responsibility by encouraging them to engage in meaningful service activities. By participating in these programs, students can develop empathy and understanding while also contributing to the betterment of society. Manchester International School is dedicated to providing its students with the tools they need to be responsible and engaged members of their community.
The purpose of the school library media center at Manchester International School is to support the school community and ensure that students and staff are becoming life-long users of information. The library is equipped with books, magazines and CDs covering a wide range of subjects across 20,000 book titles supports to the academics IB PYP & IB MYP and also non-academics.
The library provides the ability to:
Conduct research for projects using the Web, database, and print resources

Find great books to read

Engage in collaborative learning

Become effective and ethical consumers of ideas and information.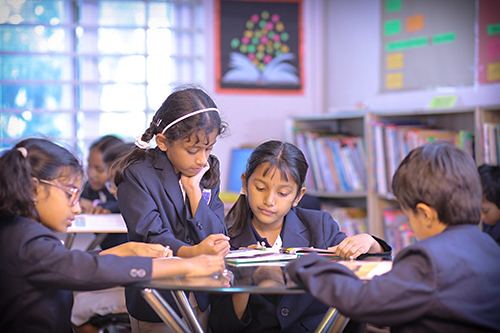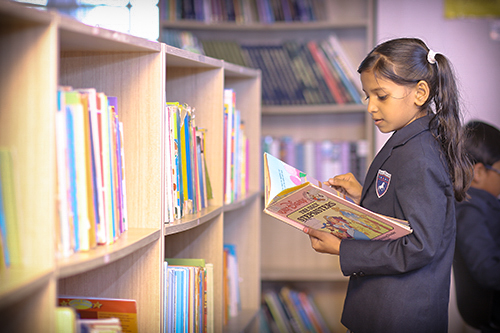 Some of Magazines for kids in Manchester Library:
Ladybug, ages 2-6

Highlights Magazine, ages 2-6

Humpty Dumpty, ages 3-5

Ranger Rick Jr., ages 3-6

Click, ages 3-7

MotoKids Magazine, ages 4-14

Little Player, ages 5-12

Spider, ages 6-9

ChickaDEE, ages 6-9

Jack and Jill, ages 6-10

Zoobooks Magazine, ages 6-12

Military Kids' Life, ages 6-16

Ranger Rick, ages 7+

Ask, ages 7-10

Sports Illustrated Kids, ages 8-14

Young Rider, ages 8-15

Faces, ages 9+

Owl, ages 9-13

Cricket, ages 9-14

Muse Magazine, ages 9-14

Dig Magazine, ages 9-14

Youth Runner Magazine, ages 10-17