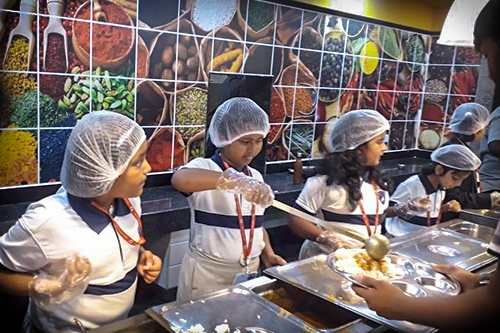 Healthy food fuels
healthy minds and bodies
At Manchester International School, we prioritize the quality of food served to our students. Our food committee and experienced Cafeteria Head diligently monitor the preparation and service of meals, ensuring that they are nutritious, well-balanced, and appealing to our diverse student community.
Good food starts
with a great kitchen
Our main dining facility boasts the modern kitchens where our Food Services team prepares a wide range of dishes, both vegetarian and non-vegetarian, in designated kitchen areas. We believe that a well-equipped kitchen is crucial for maintaining high standards in food preparation.
Variety in food,
vitality in life
Our menu is thoughtfully designed to offer a variety of options while ensuring nutritional value. We emphasize the use of fresh ingredients, locally sourced produce, and healthy whole-grain products. Special dietary requirements on medical advice are also catered to with care and attention.
Our commitment to
excellence knows no borders
We uphold international standards in every aspect of our food service, from hygiene to quality control. Regular audits are conducted to ensure the health and safety of our students through balanced and wholesome food.
Student Preferences -
Your taste, your cafeteria.
We understand that students have unique tastes and preferences. Our cafeteria menus are tailored to cater to the diverse palate of our students, incorporating their favorite flavors and hometown tastes.
Students have a
say in their meals
The Food Committee actively participates in shaping our menus. We value their input and work collaboratively to implement their suggestions and preferences, ensuring that every student finds something to enjoy.
Parents are
partners in our mission
We encourage input from parents, including dietitians and chefs, to address concerns and collaborate on special dishes for special occasions. We believe in a partnership with parents to ensure our students receive the best nutrition.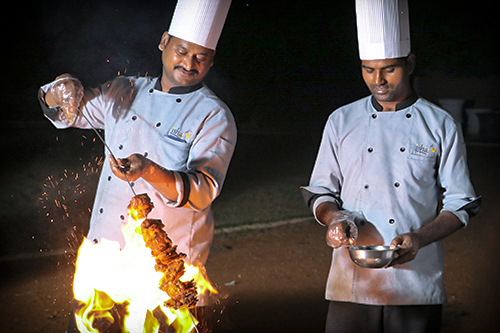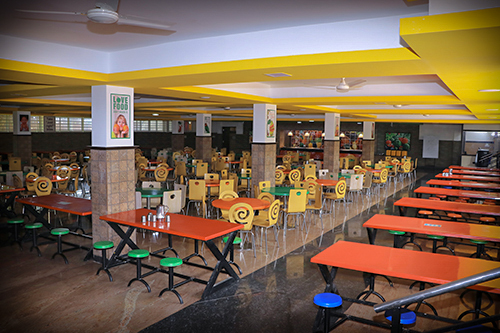 Our food department takes on the role of an educator, promoting healthy eating habits. Our menus emphasize whole grains, multi-grains, fresh fruits and juices, low-sugar beverages, pro-biotics, high protein, and fiber. We strictly avoid preservatives, white flour (Maida), food color agent, artificial flavours, and tinned food items.
Tidy and
Inviting Cafeteria
Our cafeteria is not just a place to eat but a space where students can enjoy their meals in a clean and attractive environment. We believe that the ambiance enhances the dining experience.
At Manchester International School, we are committed to nourishing not only the minds but also the bodies of our students. We firmly believe that "Healthy food makes a healthy mind and body," and we strive to uphold this motto in every meal we serve. Our goal is to ensure that all students, from diverse backgrounds and with various tastes, thoroughly enjoy our food menu created based on multiple aspects. Join us in this journey of nurturing the next generation through nutritious and delicious dining services.